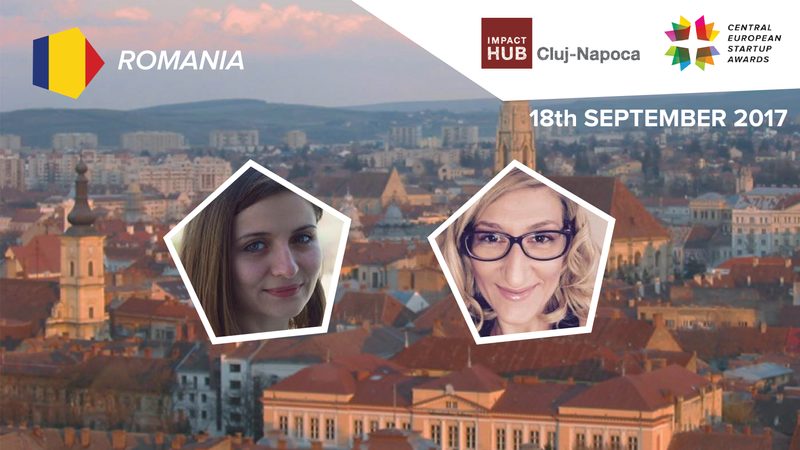 6:10 - 6:50 pm
CivicTech w/ code4Romania
by Impact Hub Cluj-Napoca



Format: talk
Seats: 50
Cristina Koncsag
Cristina is specialized in tech recruitment, having had exposure both in a startup and in a corporate environment. She joined Code for Romania 1 year ago as an HR representative for the NGO and has specialized in Volunteer Onboarding and Community Engagement, leading bi-weekly informal meetups in Cluj together with other volunteers. She connects with tech professionals who have shown their interest in joining the Code4Ro community and enables them to get in touch with other volunteers and be part of a project and contribute to building digital tools for the civil society.
https://www.linkedin.com/in/cristinakoncsag/
Carmen Ciobanu
Graduate of an international masters program in the field of Management of non-governmental organizations and graduate in Administrative Sciences at UBB Cluj.Change maker and design thinker, always looking for innovative solutions and activities, I put my mark on everything I do and I believe in the potential of social businesses and the co-creation process. I coordinated the projects of the Social Economy and Human Resources Departments of the Civitas Foundation for Civil Society - Cluj Branch in the last eight years.Certified as a trainer, project manager, public procurement expert, human resource inspector, with 8 years of experience in project management, writing and implementing projects with European funding.I am coordinating at this time the Impact Hub Cluj-Napoca activity, part of the 102 Impact Hubs network. 
https://www.linkedin.com/in/carmen-ciobanu-08725619/
See the full free event here and join us for other sessions as well: 
http://centraleuropeanstartupawards.com/romania
register now